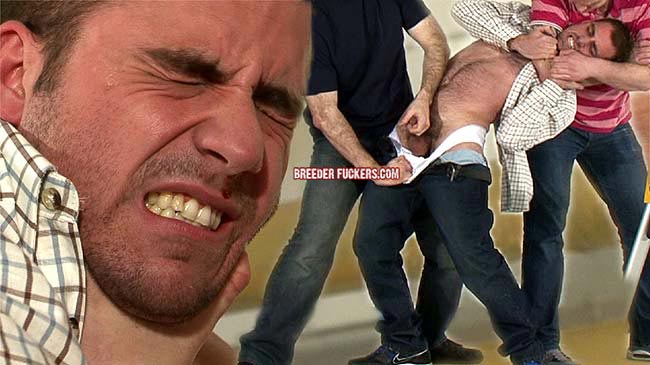 Ex-con Fraser is fresh out of the lock up. He's hot, young and hairy, but not very smart. When the prospect of another robbery is offered to him the bad boy jumps at the chance.

Adrian and Dave tie him arse up over a piece of machinery. Fraser managed to keep his precious hairy arsehole safe for months in prison, but in mere minutes his hole is viciously widened then filled with hard cock and spunk.

Fighting his pervy captors he reluctantly sucks Dave's stiff dick and takes a mouthful of cum, having his arsehole broken in has taught this straight cunt a harder lesson than he ever learned in the slammer.