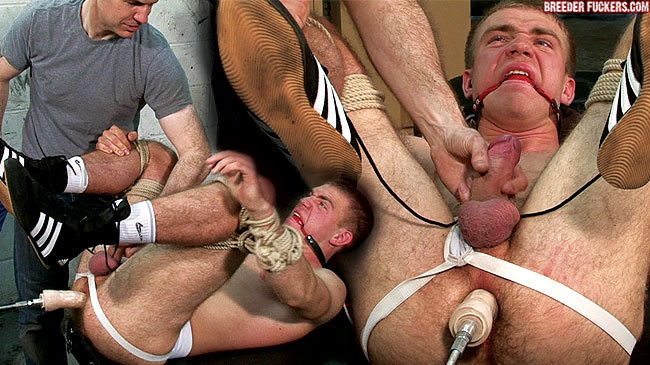 Realising he's tied up, naked, John screams into his gag with rage, utterly helpless as I fondle his dick, the straight stud is absolutely livid. His red face contorts with fury around the gag as I gleefully shove a finger into his arse and fingerfuck his hole hard.

But the real torment begins when I show him the fucking machine. Without mercy, I jam the large plastic cock past John's resistant ringpiece, clamping nasty clips go on each nipple which I attach to his foreskin, stringing them all tightly together until John's wailing in pain.

My urine hits his face with a hot splash, eliciting sobs of humiliation as it runs down his face,John will never be able to forget this moment of total and utter shame.