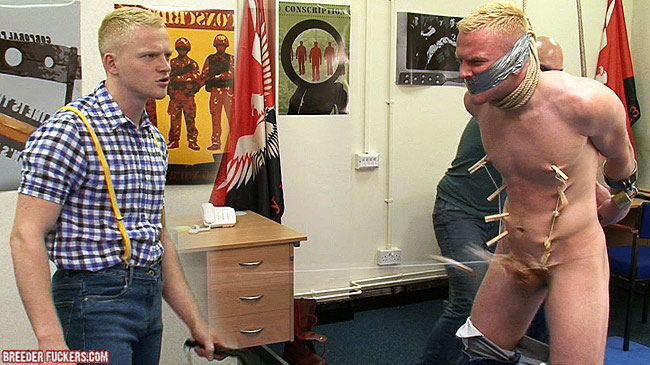 The White Power gang are in town, spouting their bullshit about stopping immigration and how whites are the superior race. But unlike most racist thugs, this gang has a sexy, charismatic leader. And Dave's making a 'documentary' about him.

Lee still thinks we're making a documentary about him, right up until I unbutton his shirt and begin groping his rock solid pectorals. Dave suspends a weight tied to Lee's neck, half-choking him, subduing his spitting rage. Having ripped off Lee's shirt, I slowly unzip his jeans and run my fingers over his firm cock.

After slicing off his pants, I can't resist penetrating the proud man's arsehole for the first time ever - with a cold, steel anal hook.