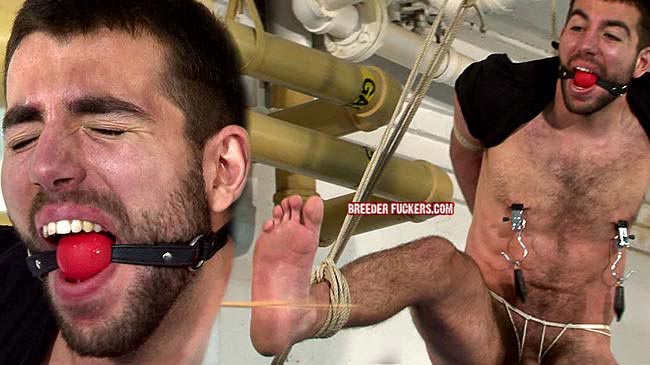 Arms bound, ballgagged, made to jerk off other men while being wanked, arse and torso flogged, nipples clipped, leg tied and suspended to show off his genitals, viciously tickled, arsehole fingered, bastinado, fucked with a vibrator.

Flogged into submission he's so tender and compliant he'll do anything the pervy men command.

Tied up in a humiliating position to show off his separated balls and arsehole. The moaning lad is given another walloping and has his arsehole invaded with a good hard fingering.

Dave can't resist giving a sharp caning to Lukas' exposed sole. While this is happening Adrian goes for his exposed hole sliding a vibrating dildo up his butt. The thoroughly fucked guy is totally overwhelmed crying through his gag.