Breeders - 2018
Age: 29
Occupation: Admin
Body type: Toned
Topped by: Dave & Aaron
Experienced performer Drew is hungry to expand his horizons and we are willing to oblige. This eager fresh man took on every challenge we gave him and we'd be thrilled to work with him again!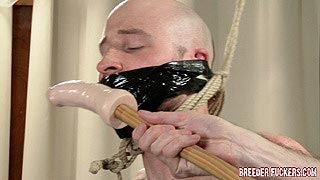 Age: 21
Occupation: Student
Body type: Slim
Topped by: Adrian & Dave
Heterosexual Chris is a new performer willing to try out his first gay BDSM session. He eagerly stepped up to the challenge and we're thrilled with the result!